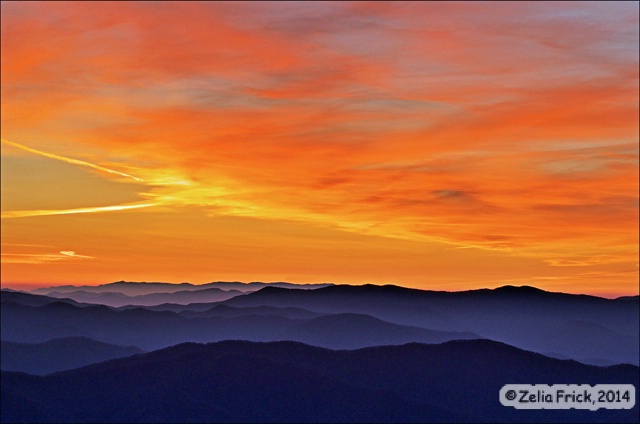 Dawn at Clingmans Dome
Clingmans Dome is the highest point in the Great Smoky Mountains National Park and in Tennessee.
Taken on April 16, 2014 at the top of Clingmans Dome before sunrise (6:50 am).
Nikon D7000, F11, 1/250, ISO 500, HDR
© Zelia F. Frick
Copyright for this gallery photo belongs solely to Zelia F. Frick. Images may not be copied, downloaded, or used in any way without the express, written permission of the photographer.